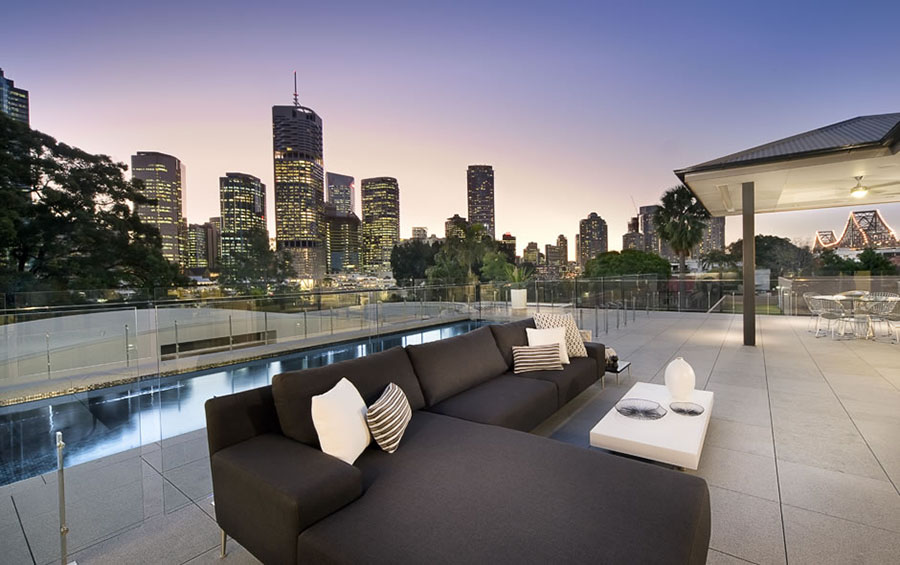 Enhance your pool surrounds with sophisticated frameless glass pool fencing.
Elegant and minimalistic in design, our glass fences have flawless structural integrity earned through expert production and extensive testing. You can enjoy an unobstructed pool view while being assured that safety is never compromised.
Whether you require fencing for a public or private pool, Thump provides complete customised solutions – from design to fabrication and installation.
Design
We understand that a pool is a significant landscaping feature and investment for many property owners. We design contemporary frameless pool fencing that not only looks impressive but is also completely safe, durable and easy to maintain. Depending on your landscape requirements we offer 3 different designs in our sleek and modern X1-Series:
Top Mount
Fascia Fixed
Point Fixed
Production
Our X1-series has been carefully designed, engineered and tested to meet and exceed all Australian Standards. It has passed extensive destructive testing by NATA certified laboratory technicians as well as computer-modeled stress analysis by several leading engineers. Thump frameless glass pool fences are 100% Australian manufactured and all stainless steel components are produced in our Brisbane factory.
Installation
Our site crew have experience working in a variety of settings and are well equipped to handle challenging circumstances. Over the past 12 months we have completed installations in many locations across Australia, including Perth, Tasmania, Adelaide, Melbourne, Sydney, Brisbane and Townsville.
Frameless Glass Pool Fencing
Top Mount
Do you have a timber deck surrounding your pool? Our Top Mount system is specifically designed for timber and concrete surfaces. It can be fixed to a balcony, landing or stairs and is particularly suitable for decks.
Fascia Fixed
The Fascia Fixed system can be fixed to a concrete slab edge, timber framing or steel beams with a minimum thickness of 210mm. This frameless system is particularly suitable for pool areas with stairs or a deck.
Point Fixed
This pool fencing system is designed to fix to the face of a deck or stair stringer structure. The Point Fixed system can be installed on a concrete slab, timber, stone or steel edge with a minimum depth of 240mm.
Previous work
Thump glass fences were installed on the deck and balconies of this contemporary Brisbane property.
This Kenmore house needed a fencing solution that would offer safety without obstructing their impressive view. Thump's products were perfect for the job – we installed glass balustrades as well as top mount frameless pool fencing.
Our frameless glass balustrades were used on a Castlecrag project by CplusC Architectural Workshop.
The HIA-CSR Australian Home of the Year (2009) has Thump Point Fixed fences around the pool as well as our Fascia Fixed system on the balcony.
To see more of our completed work please visit our Gallery page.
We produce stunning balustrading in Brisbane, Sydney, Melbourne, Perth and all over Australia. To find out more about our range of stunning frameless pool fencing call our friendly team today on 1300 310 176 or send us an email at info@thumpaf.com.