GLOBAL conglomerate GE has opened a $100 million technology and learning complex in Perth, its first in-country support and maintenance centre for the oil and gas industry.
Thumps X1 series glass balustrades was specified on an office building in Perth WA for Jandakot airport holdings by architects" Meyer Shircore and Associates". The builder was "Solutions Won". Due to reasons outside the builders control Thump was contacted with only a few weeks left before completion. The builder later informed us that he was very happy with the speed at which thump was able to get the glass balustrades installed. He also added that the Thump staff showed great commitment in getting the balustrades installed before the building hand over. The builder is in contact with the sales staff in regards to another project in Perth.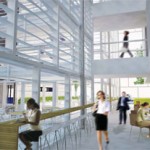 "Anthony,
I would like to formally thank you for the effort Thump have put in to supply and install the handrails and glass balustrade to the main stair in GE's new Jandakot Head office. From my first contact with you, through to the completion of the work, Thump has provided a very high level of service, assistance and quality and have produced a finished product that we are all very pleased with. Your site crew, Stu and Matt, did an excellent job in difficult circumstances, many people have commented on the quality of the welding and finish on the handrails. Given that the stair was our main access to the building, Stu and Matt were able to carry out their work with little disruption to our work to complete the fit-out. Thank you again for all of your effort and we will not hesitate to contact you when we have other stairs to fit handrails and balustrades to.
Regards
Peter,"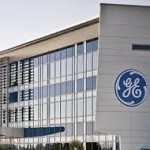 « Design EX Sydney, 2012 Kent Street Renovation Project-Glass Balustrades »